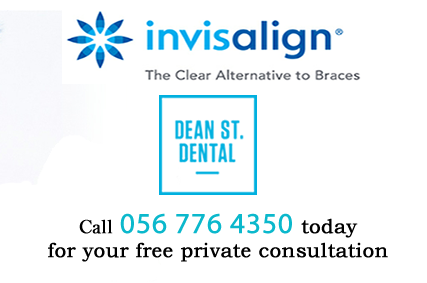 Want to achieve a winning smile like X-Factor's Cheryl Cole who has recently had her teeth straightened? The perfect solution for you is metal brace alternative Invisalign – used by Cheryl and fellow celebrities Michelle Obama, Oprah Winfrey and Justin Bieber – which is now available from Dean Street Dental.
Unlike traditional braces, the Invisalign aligners are comfortable, removable and practically invisible, which means you can carry on enjoying life without the restrictions and self-consciousness associated with metal brackets and wires. Invisalign technology moves teeth gradually until they have straightened to the final position prescribed by your dental practitioner.
This advanced treatment, which can correct 98% of tooth alignment issues, consists of a series of subtle, almost-invisible, custom-designed removable aligners that are changed every two weeks. Not only are the benefits of the aligners seen from the beginning of the treatment, they are subtle and flexible to your  lifestyle, enabling you to remove the aligners to eat, drink, brush or for special occasions.
The Invisalign team along with dentists Dr. Paul O'Donnell and Dr. Colin O'Hehir, is inviting patients and non-patients that would like to receive further information on how they can have perfectly straight teeth. With over 1.5 million users having completed the treatment so far, Invisalign guarantees results and is the proven and best way to transform your smile with little interference to your daily life.
To book your free, private consultation, or to learn more about Invisalign, call 056 7764350 or log on to www.ClearBraces.ie for further info.