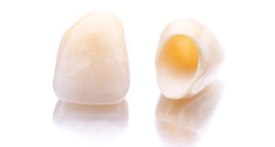 Crowns
A crown is an artificial restoration that fits over the remaining part of a prepared tooth, making it strong and giving it the shape of a natural tooth. A crown is sometimes known as a 'cap'. Crowns are an ideal restoration for teeth that have been broken, or have been weakened by decay or a very large filling. A crown could be used to improve the appearance of a tooth that has large, unsightly, discoloured fillings or a tooth that is structurally weakened following root canal treatment.
---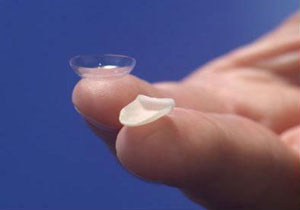 Veneers
Porcelain veneers are thin customised porcelain shells that bond directly to the front of your teeth, correcting stained, chipped, misaligned and crooked teeth or closing spaces between teeth. An excellent alternative to crowns, porcelain veneers are very conservative restorations requiring minimal reduction of the front surface of the tooth. Veneers look incredibly natural and virtually undetectable to others. In addition to cosmetic superiority, one of the primary advantages of porcelain veneers is their resilience. This enamel-like porcelain material is strong, durable, long-lasting and highly stain-resistant, which makes porcelain veneers one of the best and most popular cosmetic procedures available. With proper care, your veneers will give you a flawless, confident smile for many years to come. If you would like to schedule a consultation to find out if porcelain veneers are the best option for you, please contact the surgery.
---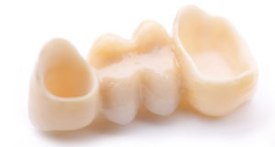 Bridges
Bridges are used to replace teeth that are missing. They usually consist of a replacement tooth (or teeth) supported by a crown on each of the two teeth on either side of the missing one such that the two crowns and the replacement tooth become one piece. Alternative designs of bridges include cantilevered bridges which are only supported on one side and resin-bonded bridges which use thin metal "wings"cemented onto the non-visible surface of the adjacent tooth/teeth instead of crowns. They can be made of Metal, Metal and Porcelain (where the metal cannot be seen) or entirely of porcelain.
---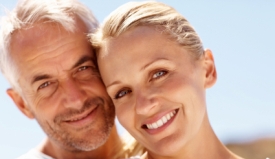 Dentures
If you have lost some or all of your natural teeth, dentures can be used to replace your missing teeth – improving your health as well as your appearance. Dentures prevent the sagging of facial muscles, which makes a person with no teeth look much older. Dentures also enable you to eat and speak normally, little things often taken for granted until natural teeth are lost.
Brush your gums, tongue, and palate every morning with a soft-bristled brush before you insert your dentures to stimulate circulation in your tissues and to help remove plaque. Regular dental checkups are needed so we can examine your mouth and dentures to ensure a healthy and comfortable fit.